Our Services
Content Writing Services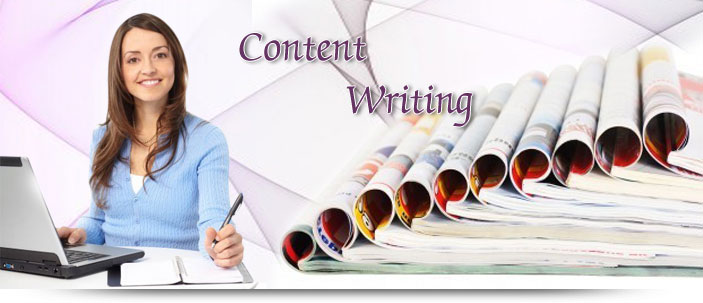 Content Writing Services
We are living in a world where website for everyone seems like a perfect motto - be it an enterprise or a one main army (freelance content writer). A decent website that has an amazing design and even better content is a basic survival kit for the digital world.
This vital need has given way to online content writing jobs. Unfortunately, the common practice dictates spend as much as you can on the website but as for the content, anybody can write it. This behavior has led to a majority of great websites with mediocre content. What people fail to acknowledge is that content writing is a separate profession and it can only be done properly by professionals.
There are a lot of intricacies involved in content writing. The Virtual Vision knows the importance of content writing services and has gathered a team of professional content writers and copywriters who are experts in different types of content writing jobs.
Web content development – blog sites, website content, SEO content writing
We all know SEO content writing, creative writing, and copywriting skills are must for blog sites and website content. But in order to thrive online, you need more than the common ingredients. At The Virtual Vision, we call it Custom Writing – a form of writing that specifically defines your unique business, products or services.
We have gathered a talented pool of Creative Writers and Copywriters who are master in transforming their writing style to tell your unique story. They write Website Content, Social Media Content, Creative Content, Marketing Content, and Blogs in a coherent and consistent manner. Our writers know how to become a unique voice for your brand.
Professional Content Development – technical writing simplified
What smart companies have released is that their audience not only demand content but also appreciates diversity in it. Keeping this fact in mind, The Virtual Vision has invested in professionals who can produce authentic Translations and Editing, Professional Documentation, Corporate Presentations, Corporate Profiles, Newsletters and Press Releases, Technical Writing and Publications, Professional Resume, and Cover Letter.
We have business writing experts who have been a part of complete content development cycle for many companies. They not only have experience in the virtual world but also in traditional business writing. Our business writers have carried the best practices of conventional medium and amalgamated it with the fast-paced digital rules of content.
Academic writing help desk – Research paper, report writing
The Virtual Vision team serves as a one-window Academic Writing Help Desk where we can help students with literally any assignment. Our academic writers can deliver;
Research paper
Report writing
Essay writing
Copy Writing
Thesis Writing
Student Assignments and Projects
Proofreading and Editing
Personal Statements
Our background with hundreds of jobs in above-mentioned areas has given us an understanding of expectations of different academic levels. We know exactly what to deliver in an essay writing assignment for high school or in a research paper for college or in a thesis that serve as a final project for a university.
The Virtual Vision provides best Content Writing Services

We always meet our deadlines
We have expert and experienced team of writers
100% unique and plagiarism-free content
Our editors and proofreaders ensure you get error-free content
Please feel free to get our free
expert advice
on your content writing requirements.
Work Details
Web Content Development
Website Content Development
Social Media Content Development
Creative Content
Marketing Content Development
Blog Writing
Professional Content Development
Translations and Editing
Professional Documentation
Corporate Presentations
Newsletters and Press Releases
Technical Writing and Publications
Professional Resume and Cover letter
Academic Content Development
Copy Writing
Thesis Writing
Student Assignments and Projects
Proofreading and Editing
Personal Statements
Research Statements